EURODYNE

 The UK & European Distributor and Engine Tuner for Eurodyne Maestro Performance Software
Since its inception,  FC TUNING has offered its VAG group customers Eurodyne performance tuning software.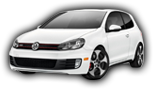 VAG TUNING REFINED
Eurodyne offers what we feel is probably THE best and most refined software re-flash software tunes for the VW & Audi engines and DSG Gearboxes, with specific reference to the 1.8T, 2.0FSI, 2.0TSFI and 2.7T engines.
Eurodyne software supports virtually all 1.8T applications and is also available for 2.0T and 2,7T vehicles.
1.8T applications allow for 2 Step launch control.
If you drive a 1.8T, 2.0T and 2,7T application and want to Go Faster with a Eurodyne Stage 1, Stage 1.5, Stage 2 
please CLICK HERE to send your info and spec
note: If you would like a higher Stage 3, 4 or even 5 then please state when sending your spec