HALTECH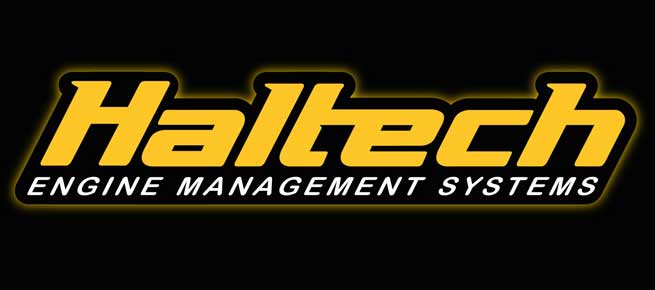 About Haltech Engine Management Systems
Haltech engine management systems are designed to be as universal as possible with the ability to control single cylinder motor cycles to V8 racing cars and most engines in between. They can control drive by wire, throttle body, multi-point or staged injection, distributor or direct ignition, naturally aspirated or turbo or supercharged engines. Name the application and in most cases Haltech can control it.
Haltech has been acknowledged by magazines such as the US "Hot Rod" and "Turbo" magazines as being the first in the world to develop engine management systems programmable in real time (with the engine running) by personal computers. Haltech currently holds several patents on the system.
Haltech Engine Management Systems are being used throughout the world for all of the applications listed below.
Control system for custom conversion from carburetion to injection
Control of fuel injection/ignition on modified engines
Race and rally applications of all descriptions
Used in kits by kit manufacturers
Original equipment in cars and motor cycles
Design and research and development
For use in cars, motor cycles, off-road vehicles, boats, jet skis, outboards, snowmobiles, karts, motor homes, aircraft
Haltech via FC Tuning
As a long established Authorised UK Haltech dealer and UK Tuner for the entire range of ECUs, we can provide you with the correct engine management system within their massive range for your specific motorsport application.
FC Tuning also offers full installation, setup and professional dyno tuning for ALL Haltech products.
We primarily use the Dynamometers at our partners, DMA Performance (Essex) or Motorworx (Marlow), for all of our professional dyno tuning for a safe controlled engine setup.
For a quote on an engine management system, installation, or simply tune for your vehicle please email us.
Have purchased your Haltech ECU through a 3rd party ? Do you have Haltech system already fitted to your car ? Do you just require a base map calibration for your special engine conversion ? Or perhaps you just want your Haltech ecu tuned ?
Then No Problem to any of the above questions. We LOVE Haltech and are more than Happy to Help
Get in touch clicking HALTECH CONTACT
Some HALTECH ECU Samples set up and tuned by FC Tuning
An 800+ hp Fast Road Toyota Supra built in-house featuring a fully wired in Platinum Sport 2000 ECU with additional features